Band Merch, Limited Edition Prints & Original Promo Posters
Discover iconic music photography prints from renowned photographers, delve into mesmerizing music art, find your favourite band t-shirts, and uncover super rare promo posters. As the largest collection of music photography prints in the UK, we proudly stand as the ultimate destination for music fans. Immerse yourself in the coolest gallery that celebrates the soul of music.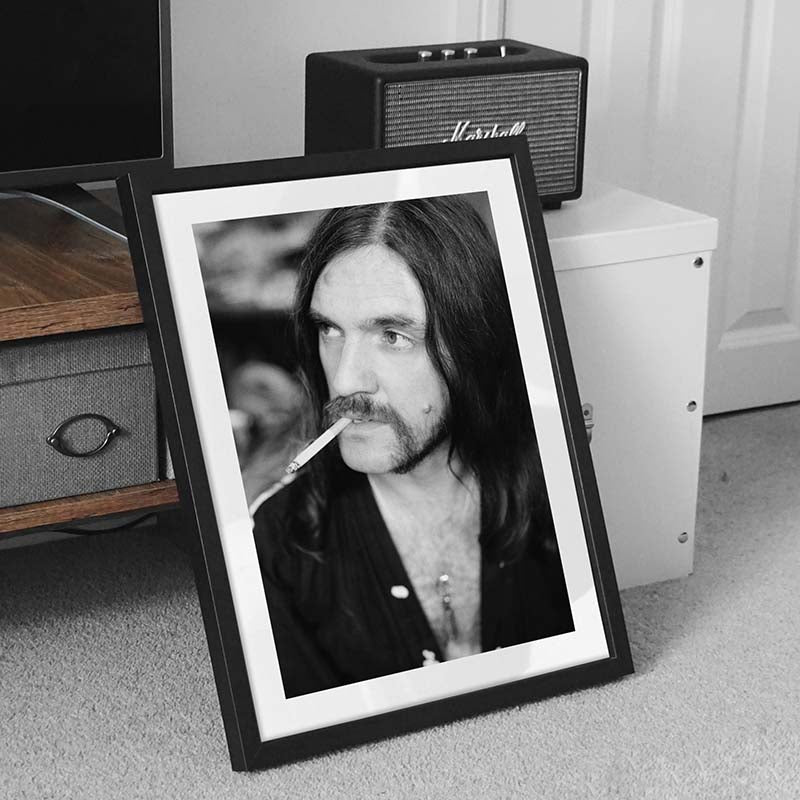 Music Photography, Illustrations and Album Cover Prints
If you want your music idols on display, check out Burst Gallery and our affordable limited edition photography prints of your hero bands, artists, gigs, art, and album covers. Pay homage to your idol and discover the biggest collection of music photography in the UK ‒ all in one place.
Explore Best Sellers
Best Selling Music Prints
Explore some of the biggest music artists and bands in the world along with their most memorable gigs, album covers and photography with Burst Gallery. These timeless iconic images of fan-favourite artists are brought to life by our high-quality music photography prints and posters. Find your timeless hero today.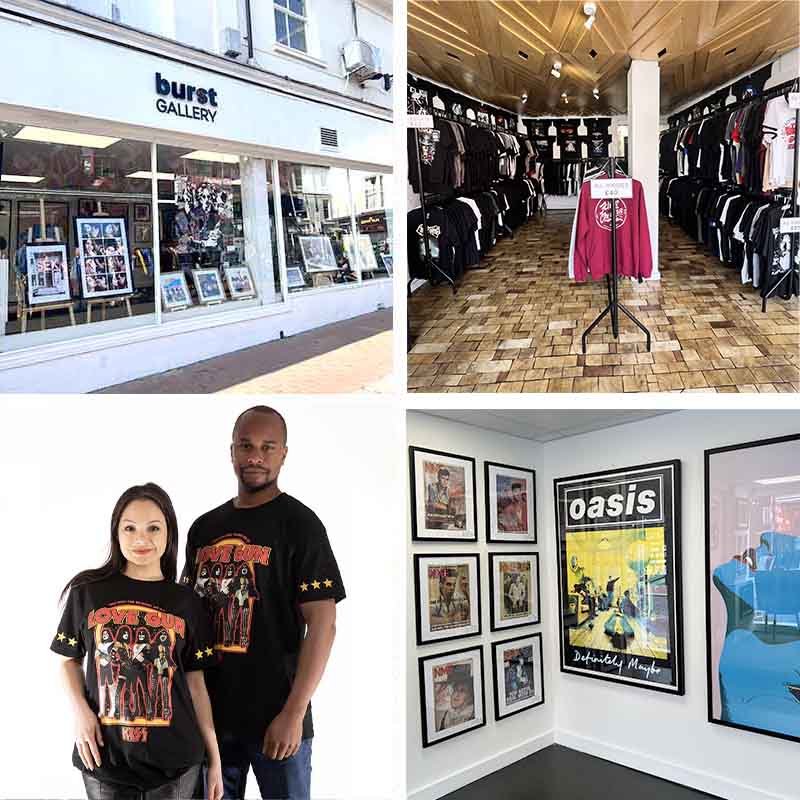 Our Band Merch Shop & Gallery is Now Open in Brighton!
Visit us at Burst Gallery in Sydney Street in the heart of Brighton Lanes and enjoy our huge collection of band clothing including over 400 bands and 1K designs of officially licensed band t-shirts, hoodies, polo shirts and more! Plus a showcase of our best music prints & promo posters.
Find us on Google Maps
FAQ
Do you provide a certificate with your limited edition prints?

Yes, all limited edition prints will be provided with a certificate featuring a brief description of the image, photographer's name, date taken and print number.
What should I do if the print arrives damaged?

Please notify us of the issue and we will arrange a quick replacement for your order.
Do you accept returns?

Yes, all products must be return in the original condition to be eligible for a refund. Please contact us within 30 days or visit our terms and conditions page for more info
Do you deliver worldwide?

Yes, we ship to most countries worldwide.
What payments methods do you accept?

We accept all major debit and credit cards including Visa, Mastercard, Maestro and American Express. We also accept PayPal and Klarna ( Pay in 30 days or 3 interest-free instalments).